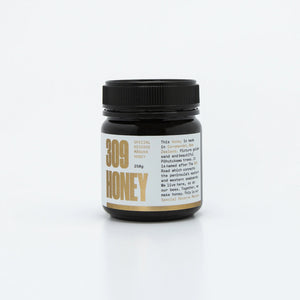 This is our purest Mānuka Honey. Aged, cured and indulgent. This is one for the honey connoisseur. See lid for MGO. It comes in varying MGO quantities. 
MGO (Methylglyoxal) is the key organic compound found in Mānuka Honey. MGO content is measured to grade Mānuka Honey.
This honey is lab tested and contains at least 500 mg/kg methylglyoxal.